Shaved Ice sounds pretty simple, right? Well, there's a little more to it than you might think. You're building a business – a mobile business. We're the largest food truck franchise in the country, and we're here to help you build your business from the get-go.
We play a huge emphasis on training our franchisees. If every franchisee had the same knowledge as the most successful franchisee, we'd all be better off. That's our training mantra – spread the wealth of knowledge!
Our Kona Kollege is a three day, hands-on and classroom training intensive. Kollege will help you soak in the brand, meet the team, and show you how to run your own mobile business. Established in 2012 with close to 60 graduating classes, our Kona Kollege is tried and true. We will equip you with every bit of information we have for you to be a success in your area.
The main goal is to make sure you're comfortable and feel as prepared as possible to run your Kona Ice franchise. We know the process can be overwhelming and you might be in uncharted waters starting a business, but we're here to support you and do everything we can to make sure you put your best foot forward. That all starts at Kona Kollege.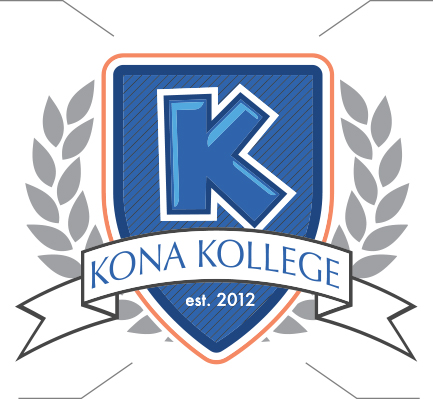 1
Equipment Training: we will walk you around your truck and show you all the moving pieces – you'll also take a drive on our safety course!
2
Marketing Training: we'll teach you the ins and outs of digital marketing and you'll get to pick our CEO's brain.
3
Meet the Staff: you will meet your entire support staff here at Kona Corporate and even meet with some of them one-on-one.
4
Sales Pitching: if you're worried about the art of the sales pitch, we have you covered with some exercises you'll do with fellow franchisees.